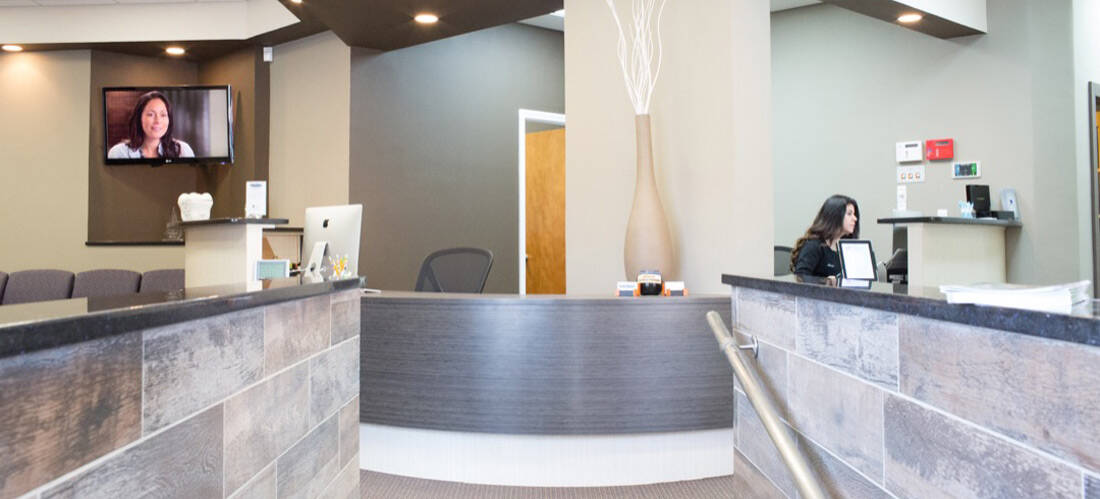 Taking your child to their first dental visit can be a little nerve-wracking for a parent, but it doesn't have to be! KinderSmiles always make sure to provide a fun, safe and comfortable environment for you and your child. We understand that it's a hit or miss situation—so our commitment is to create a positive experience while providing quality dental services for kids.
When Should My Child See a Dentist?
Along with the American Academy of Pediatric Dentistry, we recommend that a child's first dental visit be scheduled by his/her first birthday. After that, visits should be scheduled every six months or as recommended by the dentist.
At KinderSmiles, we believe in preventative care and education. When a parent prioritizes their child's dental health from the start, it can help to avoid future problems. Issues such as cavities, gingivitis and tooth decay can be managed more easily with regular checkups and care. Even misalignment issues as each tooth erupts can be monitored so necessary corrections are made early.
For this purpose, a dentist for kids is the most qualified to provide your child with the best course of action when it comes to oral care. They have undergone additional years of specialty training after dental school and are experienced in treating the needs of children from infancy through adolescence.
Benefits of Going to Pediatric Dentist
There's no doubt that a general dentist can provide proper care for your child's teeth, but choosing pediatric dentistry in Oradell has several benefits. Children have different needs than adults, and pediatric dentists understand that better than anyone else.
A pediatric dentist's approach is tailored to the specific needs of young patients, understanding that their physical and emotional development can influence how they feel in the dental chair. In addition, they are familiar with the common development issues that can affect children's teeth and gums.
Another great thing about taking your child to a pediatric dentist, especially on their first visit, is the office environment. KinderSmiles is designed to be fun and inviting just for children, with bright colors and a friendly staff. We want your child to feel relaxed and at ease during every visit.
Plus, our dental chair and equipment are designed for small kids, which helps to make them feel comfortable. When your child gets used to the environment and has positive experiences, they will be more likely to enjoy going to the dentist.
What to Expect at a Child's First Dental Visit
Comprehensive Dental Exam
During their first visit, our pediatric dentist will do a complete examination of your child's mouth, including teeth, gums and bite. It won't be the same uncomfortable experience as a few decades back because dentistry, especially for kids, has evolved greatly over the years.
We use digital x-rays to get a better look at the overall health of the mouth and check for problems that may not be detected by a visual exam. If an impression is needed, we also have digital scanners to make the process faster and more comfortable for kids.
Parents need not worry about any discomfort, because KinderSmiles also has a complete range of sedation options such as nitrous oxide (laughing gas) and general anesthesia, if needed.
Cleaning and Fluoride Treatment
Your child will also likely receive a professional cleaning and a fluoride treatment to help prevent cavities. Fluoride is one of the most effective ways to strengthen tooth enamel, so it's important for kids to get it regularly.
If your child needs more than that, our pediatric dentist can also recommend dental sealants, a thin protective coating that covers the grooves of a child's molars to prevent cavities. It is a simple procedure where a paint-like material is applied and hardened onto the teeth.
Oral Health Education
In addition to providing physical exams, cleaning and treatments, our KinderSmiles team also educates children and parents on the importance of good oral hygiene. We will go over proper brushing, flossing and cleaning techniques as well as healthy eating habits.
We also provide guidance on how to help kids make the most of their dental visits and how to prevent dental problems from developing. Our pediatric dentist can recommend or prescribe a specific toothbrush type or toothpaste brand to make sure your child is brushing correctly.
Comprehensive Dental Plan
Before leaving the dental office, our pediatric dentist will create a comprehensive dental plan to ensure that your child gets the best care possible. This may include how often to schedule checkups and cleanings, the date of your next visit, what treatments are needed, and any necessary at-home care.
It's important to follow the plan closely so your child can maintain healthy teeth and gums. With regular visits to the dentist, your child will be on their way to a lifetime of good oral health!
Tips in Bringing Your Child to their First Dental Visit
Now that you know what to expect from your child's first visit to the dentist, there are a few tips you can use to make it as comfortable and enjoyable for them. With proper introduction and preparation, your child will look forward to each dental visit!
Talk to your child about their upcoming visit in a positive, relaxed way.
Let them know they will get to meet the dentist and learn new things about their teeth.
Bring a toy or stuffed animal to make them feel comfortable and calm in the dental chair.
Refrain from using any words that could sound scary or cause fear such as 'needles' or 'drill'.
Encourage your child to discuss how they feel about the dentist.
Build up their excitement through videos or stories about dental care.
Assure them that the dentist will be gentle and friendly.
Reward them with a special treat after the visit to encourage positive experiences in the future.
Choose the Right Pediatric Dentist for Your Child's First Visit
Choosing the right dentist and practice for kids makes all the difference in giving them a positive experience. KinderSmiles is dedicated to providing kind and gentle care for kids of all ages in a safe and fun environment. We have been working with pediatric patients in Oradell, NJ and surrounding areas for many years, and we can provide the best dental care for your child.
Book an appointment with us today! We offer full pediatric dental services including dental cleanings, low radiation x-rays, checkups, cavity fillings, chipped tooth repair, and more. We also cater to infant dental visits and dental visits for babies and are experienced in working with parents of infant patients.Find out why we've been consistently voted as the best pediatric dentist Bergen County NJ!